Daily updated technology news
ˆ
After Dawn on 16/02/2018 am28 10:58:00
Sony is seeking similar success it had with its holiday PlayStation VR discounts with a new temporary price cut. PlayStation VR prices are being cut by $100 temporarily as Sony seeks to clear out winter stocks. The promotion will run from February 18 to March 3. Under the deal you can purchase the standalone PlayStation VR headset for $199.99 during the time period. You can also purchase the PlayStation VR Doom VFR Bundle, including the PlayStation VR headset, PlayStation Camera, the PS VR Demo Disc 2.0 and the Doom VFR Blu-ray Disc. The bundle would set you back $299.99 MSRP. Alternatively, you can get the PlayStation VR Elder Scrolls V: Skyrim VR Bundle with the PS VR headset, PlayStation Camera, two PlayStation Move...
Read the article
ˆ
After Dawn on 15/02/2018 pm28 19:51:00
Microsoft has posted another update on its official Windows blog about future Windows 10 builds. The post reveals new emojis but also touches on what is a new power scheme for workstations. The new mode found in the Power settings of Windows 10 is called Ultimate Performance, and does exactly what you would imagine a setting by that name would do. It makes sure that the operating systems takes advantage of as much of your hardware as possible. Currently Windows 10 includes a High Performance power mode but the new mode will further improve efficacy. According to Microsoft, Ultimate Performance is developed from High Performance by "eliminate micro-latencies associated with fine grained power management techniques" which means that it could likely...
Read the article
ˆ
After Dawn on 15/02/2018 pm28 17:37:00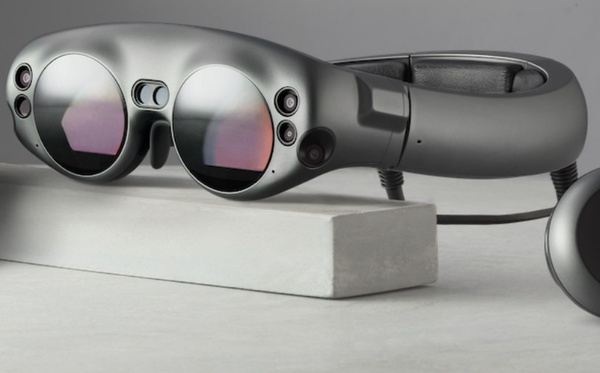 Last year a new virtual reality, or more aptly Augmented Reality, startup was introduced. The company calls itself Magic Leap and has been developing an AR headset that is poised to revolutionize mixed reality content. In Decembe, Magic Leap revealed what the glasses, and they do actually look like glasses this time around, will likely look like. As the above picture shows, Magic Leap headset has a very unique look with two lenses, and displays, as well as myriad of cameras and other sensors. Now the CEO and founder of Magic Leap, Rony Abovitz, has sat down with Recode and talked about the future. According to Abovitz, the headset will become available in a couple different setups that are meant for distinct...
Read the article
ˆ
After Dawn on 14/02/2018 am28 09:15:00
EA is now giving away the 2008 horror shooter classic Dead Space for free. The offer is available only for limited time, but once you download the game, it will remain free forever. So, no gotchas there, other than the fact that you need to have an account with Origin in order to get the game. You can download Dead Space from here.Permalink | Comments
Read the article
ˆ
After Dawn on 14/02/2018 am28 08:26:00
Google plans to change dramatically the way email and your inbox works. With AMP for Email project, Google is making email messages interactive, allowing users to perform various actions directly within the message. With AMP for Email, each email message could have interactive features. One could, for example, book a flight directly within the email when receiving an offer from an airline. Or to reply to a discussion thread directly from within the email when receiving a notification about new messages in a followed forum thread. Traditionally such actions would have had a link to a webpage where the action was supposed to be carried out. But as Google focuses on making things as fast as possible, especially for mobile users, such...
Read the article
ˆ
After Dawn on 13/02/2018 pm28 20:06:00
Apple finally managed to release their smart speaker to the public last week. First shown to the public last summer, Apple HomePod, was supposed to be launched by Holiday season where it would wreck havoc, or that's what Apple hoped for at least. Now that the device has landed on many reviewer's desks, it has been torn apart, although for now only figurative as we wait for JerryRigEverything or iFixit to grab one. A company by the name of Loup Ventures, that calls itself "a research-driven venture capital firm", has compared the new speaker and its assistant to the competition. HomePod has been receiving quite a bit of criticism from reviewers for not having any connections or supporting Bluetooth. It also...
Read the article
ˆ
After Dawn on 12/02/2018 pm28 18:06:00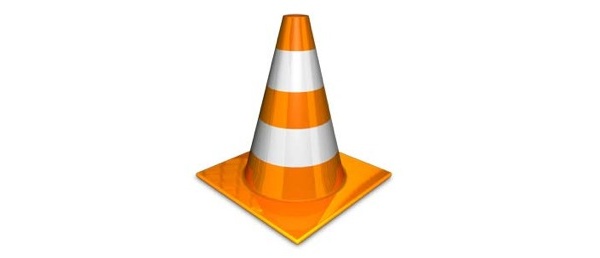 VLC, or as some may know it VideoLAN Client, has updated their app universally. The new versio of the popular media player has finally reached v3.0, and it brings some new and highly anticipated features. The new versio is available for all VLC supported platforms, both mobile and desktop. You'll be able to enjoy HDR videos and support for hardware encoding is now available for all platforms. However, the most important new feature is probably support for Google's media device Chromecast. People have been long requesting the feature to, what for many is, the ultimate media player. VLC has finally added a beta version of this feature to VLC 3.0, but unfortunately you can't take advantage it on all platforms. Currently Google's Cast...
Read the article
ˆ
After Dawn on 11/02/2018 pm28 18:19:00
A few days earlier Nvidia released their quarterly reports which happened to be a fairly nice read to those who've invested in the company. Revenue was up to a new record, $2.91 billion, and everything seems rosy. However, while Nvidia might be dancing on rose petals there is an underlying issue that is stopping the company from getting an even sweeter result. As people buying a new PC, or at least a GPU, recently might have noticed, there seems to be a lack of graphics cards. In many cases you can't just walk in to a store and get your preferred model off the shelf. You might have to wait a bit, weeks even. Nvidia acknowledges, reports Polygon, that GPUs are few...
Read the article
ˆ
After Dawn on 10/02/2018 pm28 17:57:00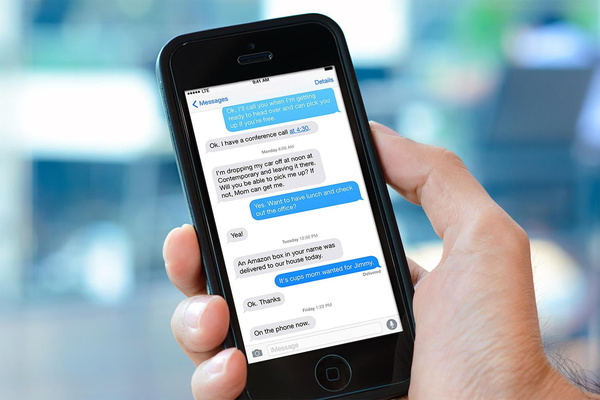 Android's default messaging apps are probably used by a minority small enough to fit on a palm of a regular sized human hand. Yes, no one uses them. In most cases you either pick up WhatsApp or Facebook Messenger – both owned by Facebook, mind you – and only open up Messages, or whatever it's called, when absolutely necessary. Now, this isn't the case on iOS. Apple has managed to capture many, perhaps even most, iPhone users with their iMessage. And I say capture, because it really limits their options moving forwards as there is no iMessage for Android, and likely never will. So Apple knows that they have built a walled garden, with oh so delicious blue dots and off-putting green...
Read the article
ˆ
After Dawn on 09/02/2018 pm28 18:44:00
Google's crusade for a safer, more secure web has been taking place for years. Especially after the Snowden leaks everyone has been more interested of encrypted messaging and secure web traffic. It is no surprise then that Google is about to take another step securing the entire web. The company has now announced on their Chromium blog that their upcoming browser will mark all HTTP sites as "not secure." Starting with Chrome 68, Google's Chrome browsers will notify the user, albeit not intrusively, if they are using a website that doesn't support HTTPS connections. Currently Chrome does not inform the user about non-secure websites unless they click the information button next to the URL. When users browse secure websites with HTTPS...
Read the article