Daily updated technology news
ˆ
After Dawn 1h et 28min ago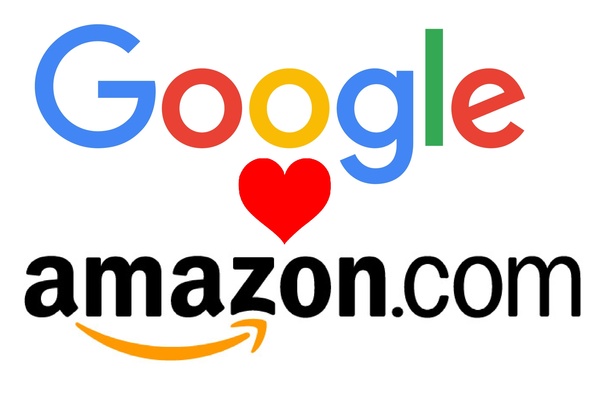 A dispute broke out between Google and Amazon approximately two years ago when Amazon released the first smart display, Echo Show. The device combined a display with smart speaker functionality, and they promoted the device with what was perhaps the most obvious use case, YouTube viewing. Google wasn't happy about it, most likely because even they didn't have a device that could show YouTube's hundreds and thousands of cooking instructions on a smart home device, and they blocked YouTube from Echo Show. This strife grew more bitter and it has meant that viewing YouTube content on Amazon devices and vice versa has been a pain, if possible at all. Fortunately, especially for us the customers with both Amazon and Google devices and...
Read the article
ˆ
After Dawn 4h et 53min ago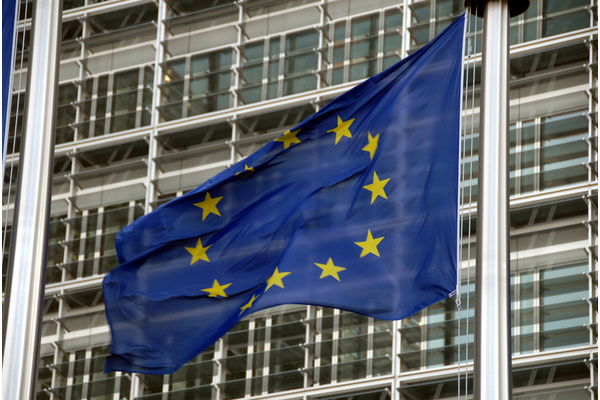 European Union slapped Google a 4.3 billion euro ($5bn) fine last year for breaking EU's competition laws with Android operating system. Now Google has outlined its plans on how it will comply with EU legislation in future. Google was fined for forcing manufacturers to bundle Google's search engine and Google's browser, Chrome, with the Android operating system if manufacturer wanted to have an access to other Google products. Company was also found guilty of preventing manufacturers to ship devices with modified Android versions, such as Lineage OS. Basically this meant that if a phone manufacturer wanted to offer, say, Bing as the pre-installed search engine on its devices, Google wouldn't allow company to ship the device with certain Google products, such...
Read the article
ˆ
After Dawn 7h et 50min ago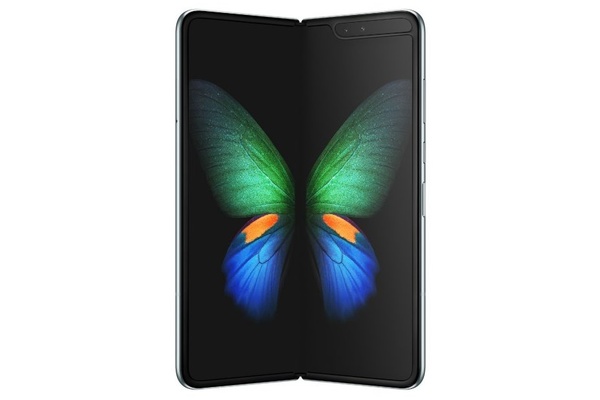 Samsung is investigating multiple reports that its ambitious Galaxy Fold device broke under normal usage. The $2,000 foldable smartphone / tablet from Samsung stole the show when it was unveiled at the Unpacked event earlier this year. Audience members reacted positively to a demonstration of the powerful smartphone being folded out into a tablet device on stage. It all looked rather easy and an excellent bit of engineering. Unfortunately, the device has now run into some pretty serious issues as units have been shipped out for review. Multiple reviewers took to their websites and to social media to show how the device had broken under normal usage typically after a couple of days. "We will thoroughly inspect these units ... to determine the...
Read the article
ˆ
After Dawn on 17/04/2019 pm30 18:44:00
Apple and Qualcomm has been called the new Apple and Samsung of patent disputes. The latter two fought over multitude of patents over a time span of a decade, and the former just starter their war of attrition. One could've easily seen this feud go for years and years, but in a surprising turn of events, it has ended as quickly as it began. Apple and Qualcomm have decided to settle their differences. Both have dropped all of their litigation against the other, whether it was Apple for calling out Qualcomm's so-called unfair licensing practices or on the other hand Qualcomm claiming Apple has stolen their chip secrets among other things. The beneficiary of this settlement was Qualcomm, which is going to receive...
Read the article
ˆ
After Dawn on 17/04/2019 pm30 18:29:00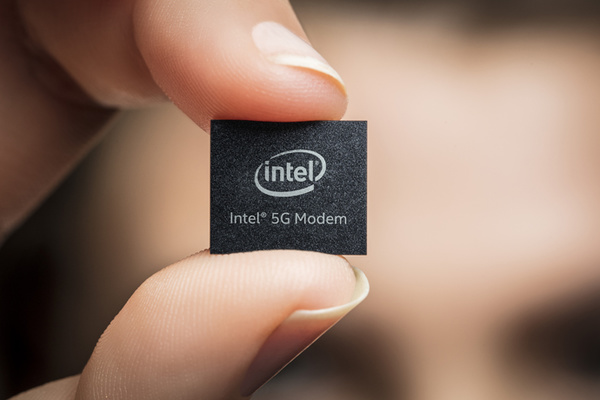 Intel has revealed yesterday that it will be folding its 5G smartphone modem business. The chip partner of Apple has had trouble with its 5G modem development, and apparently they've been too hard to overcome. Delays have plagued Intel's 5G modems, and Apple has reportedly looked elsewhere for a chip provider. Intel is continuing other 5G operations, including both networking and PC side of things. They are also committed to providing existing 4G products for smartphones, but no 5G modems for smartphones will be unveiled, including the ones planned for release next year and heading to iPhones. This leaves the door open for others, including Qualcomm who have expressed interest in providing chips to Apple despite a patent dispute looming in the background....
Read the article
ˆ
After Dawn on 17/04/2019 pm30 14:06:00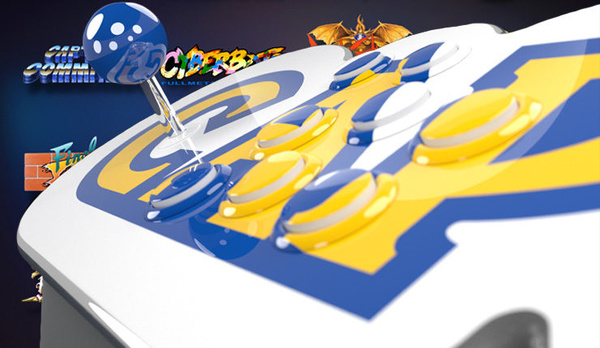 Retro consoles, or mini consoles, have been immensely popular in the past couple of years. Started by Nintendo in 2016 with the NES Classic, which sold millions, companies like Sony, Sega and Atari have joined in. Now Capcom, game company behind many retro hit games, has decided to create their own gaming system. It is called Capcom Home Arcade, and isn't quite the console others have made. In fact, Capcom's device is more of a mini arcade, a plug-and-play arcade controller that you connect straight to your TV. According to Capcom, there is a total of 16 preloaded arcade hits from when some of us were kids (exhaustive list below). The controller, shaped like a Capcom logo, has two Sanwa JLF-TP-8YT joysticks and...
Read the article
ˆ
After Dawn on 17/04/2019 pm30 13:47:00
Netflix is fairly sneaky with different kinds of A/B testing, which we probably most of the time don't even notice. The company also can change features on a whim it seems, like it did with ratings. Now the company is testing a feature to recommend content more efficiently. According to reports, Netflix is bringing top 10 lists to the service. The Verge reports that Netflix is starting the test in the UK later this quarter. Each genre and category will get their own top 10, and the lists will be updated weekly. This is one of the first ways we, the customers, get to see which shows and movies are really performing. Netflix hasn't previously shared much statistics at all, except for...
Read the article
ˆ
After Dawn on 17/04/2019 am30 11:59:00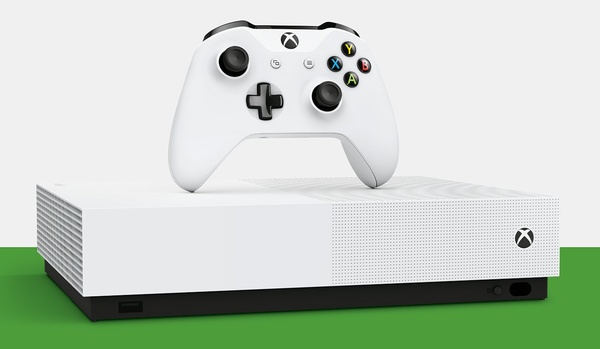 Microsoft will release an Xbox One S console without an included Blu-ray Disc drive as has been rumored since late last year. The new Xbox One S All-Digital Edition will be released on May 7 for $250, which is $50 less than a typical Xbox One S that has an optical disc drive. It comes with an Xbox Wireless controller, a 1TB hard drive and with three popular Microsoft-owned titles: Minecraft, Sea of Thieves and Forza Horizon 3. Rumors that Microsoft was working on an Xbox One without a disc drive started in late 2018. It is aimed at customers who download their games, or are subscribers to the Xbox Game Pass service. It also comes ahead of Microsoft's upcoming game streaming...
Read the article
ˆ
After Dawn on 17/04/2019 am30 09:27:00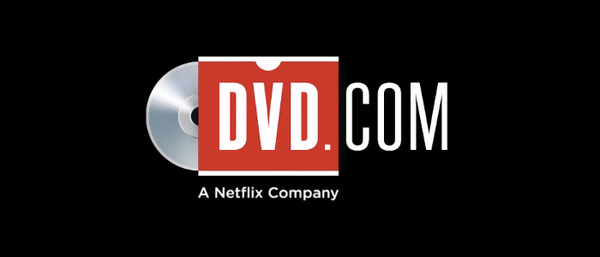 Most of the world knows Netflix only as a gigantic streaming service, but only few people outside the U.S. know that the company was founded as a DVD rental service back in 1998. And it might come as a shock that this DVD rental service still exists - and is doing just fine. Netflix's DVD rental service still works exactly like it used to work: subscriber pays a flat monthly fee and for that fee, user receives one DVD by mail to his/her home, along with a pre-paid return envelope. Once the user is done with the DVD, he/she sends the DVD back - and Netflix sends the user a new DVD in an envelope. The DVDs are shipped from...
Read the article
ˆ
After Dawn on 16/04/2019 pm30 17:19:00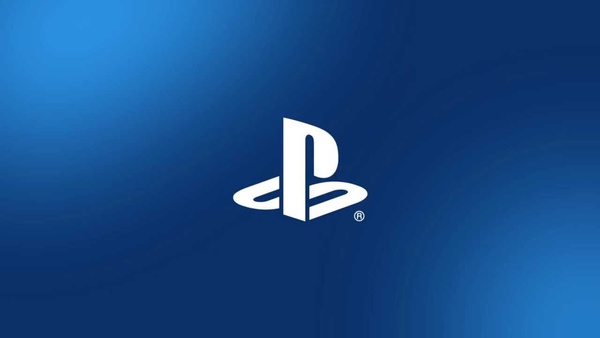 Mark Cerny spoke to Wired about the hardware under the hood of the next generation PlayStation console that will replace the PS4. The video games industry stalwart will serve as lead system architect for the next generation PlayStation console, which we will refer to as PlayStation 5 (PS5). Just how much of an upgrade will the PS5 be? When you consider that Sony has already ramped up the hardware of its current PS4 generation in the PS4 Pro, what can we realistically expect in terms of improvement? Cerny's revelations in an interview with Wired are encouraging. Capable of producing 8K graphics output, the PS5 is not simply intended to be a minor upgrade over PS4 Pro. It will pack an AMD Rizen...
Read the article